Date/Time
Thursday, October 15, 2020, 7:00 pm – 8:30 pm
Location
Online Event
Presented By: Cindy Crosby
Discover the fascinating and bizarre lives of these garden fliers—with plenty of group fun and lively interaction during the presentation. From their unusual life cycle of transformation, to their bizarre sex life, mystifying migratory habits, and their struggle for survival, there is plenty to discover and marvel about! Hear their cultural history, including some of the myths and superstitions that surround them. Be amazed at their natural history as you see close-up, beautiful photography of some of our dragonflies in Illinois. Find out how dragonflies tell us something about the health of our waterways — and our world. Then discover how you can help care for these remarkable flying creatures.
This event will be open to Wild Ones members. Watch for the Zoom link in your email a week before the event. If you have any questions, please contact [email protected].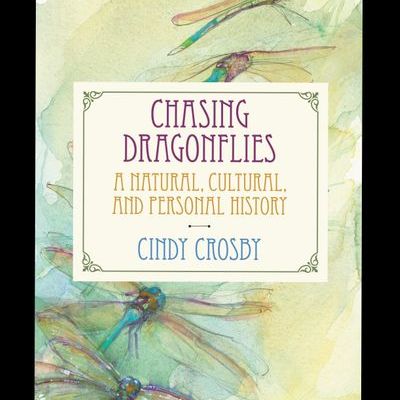 Cindy Crosby is the author, compiler, or contributor to more than 20 books, none self-published. New in 2020: Chasing Dragonflies: A Natural, Cultural, and Personal History (Northwestern University Press) with 16 full-color images by Peggy Macnamara, artist-in-residence at the Field Museum of Chicago. Cindy is also the author of Tallgrass Conversations: In Search of the Prairie Spirit (with co-author Thomas Dean, Ice Cube Press, April 2019). Also recent: The Tallgrass Prairie: An Introduction (Northwestern University Press).
Cindy teaches natural history for The Morton Arboretum, Wild Ones Native Landscape groups, Sierra Club, The Illinois Extension, Illinois Garden Clubs, and other organizations. You might find her talking about tallgrass prairie ecology, prairie ethnobotany, dragonflies and damselflies, spring wildflowers, spring wildflower ethnobotany, the history of trees in America, the history of wilderness, and more.
Cindy graduated from University of Wisconsin-Stevens Point in 2014 with her master's degree in natural resources, with a focus on environmental interpretation. She is a Master Gardener and teaches in the Master Naturalist program. As a prairie steward, Cindy helps manage and coordinate the work of volunteers on the fourth oldest restored prairie in North America. Cindy also trains dragonfly monitors and coordinates dragonfly programs at two sites in Illinois. She is the former interpretation coordinator for The Morton Arboretum, where she developed print and digital communications, interpretive panels, and interpretive exhibits seen by more than one million visitors each year. Cindy serves on Friends of Nachusa Grasslands Science Grants committee, which helps fund research to support the tallgrass prairie. She was Artist-in-Residence for a wilderness national park, and later served as a juror for a national park artist-in-residence program for three years.