Category
Greater DuPage Chapter Event
Date/Time
Saturday, May 7, 2022 – 1:00 pm – 3:00 pm
Rain date is Saturday, May 14, 2022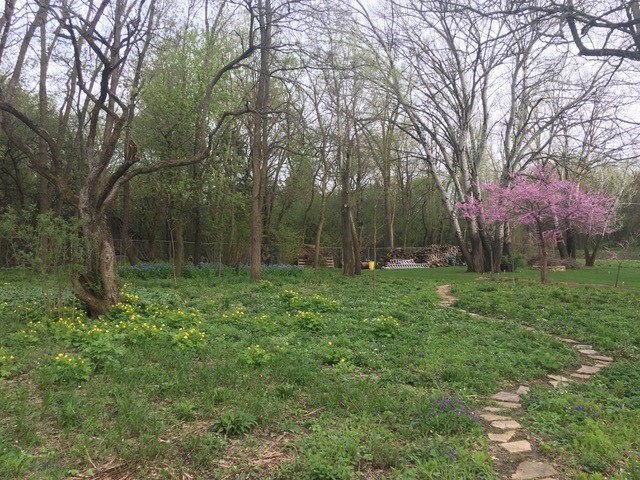 The Greater DuPage Wild Ones will present a unique outdoors event at the site of a large yard populated with native plants. The homeowner will walk us through various sections of the property to point out how site selection dictates plant selection. A few of the included topics will be:
Seeds vs Plugs
Site Preparation
Companion Plants
Handling Invasive Non-Natives as well as Aggressive Natives
Maintenance of Native Areas
and More …
Many other topics will be covered that pertain to new and existing native gardens. And of course, questions are encouraged. We'll be shown young plants coming up and what might be done to protect them. We have seen this yard before, but not in the Spring, with woodland wild flowers in bloom. This will be a completely different experience. Be sure to ask about any challenges you are facing in establishing your own yard.
Because we expect a high level of interest in this event, we are limiting it to current Wild Ones members and their invited guests. An email will be sent to members that are considered current with the specific location and directions one week prior to the event.
---
COVID-19 Safety Protocols
This event will be held outdoors and masks are optional. Please respect the choice of others. Assume social distancing is preferred by anyone that is wearing a mask. By attending this event, you acknowledge:
I have no cold or flu-like symptoms including fever, cough, or shortness of breath
I have not received instructions from a medical provider to self-quarantine in relation to COVID-19 in the last 10 days
I have not received a COVID -19 diagnosis in the last 10 days
If I recovered from COVID-19, my symptoms have been resolved for more than 10 days
No member of my household tested positive for COVID-19 in the last 10 days