Date/Time
Saturday, June 11, 2022 9:00 am – 11:30 am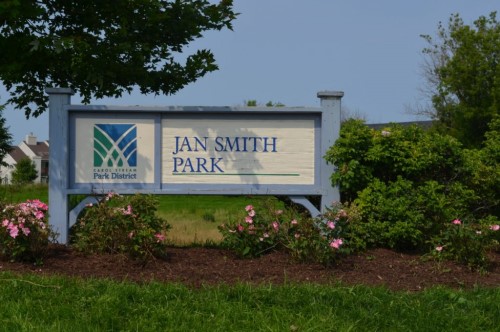 Long-time member of Wild Ones, Jan Smith, has created a native landscape in a public park which has been described as a native plant museum. The Carol Stream Park District has honored Jan by giving the park her name.
We have a great opportunity to help with weeding out quack grass and other invasives in this beautiful park and learn about native plants while we work. Two more sessions will be scheduled later in the summer.
For more information about Jan Smith Park, including photos, click here.
Please join us!
Jan and other experienced members will be there to help you learn the native plants and the weeds.
What to bring
Water to drink, hat, gloves, sunscreen, insect repellant, planting and weeding tools, and if you are able a container of water for the plants.
Location
1011 Kuhn Rd, Carol Stream, IL 60188
Parking is allowed on streets and at Heritage Presbyterian Church, 965 Kuhn Road, across from Glenbard North High School.
There are no restrooms at JS Park, but about 1 mile east on Lies Road at Hampe Park.