Wild Ones Greater DuPage Chapter member Mike MacDonald and creator of Chicago Nature Now! has an exciting big screen immersive exhibition going on right now at the Peggy Notebaert Nature Museum until the end of August. On June 24th, at 2:00 pm he will be performing My Love Affair with Chicago Nature in Pictures, Poetry, and Prose at the Peggy Notebaert Nature Museum. It would be wonderful if fellow Wild Ones members could come and join him at the performance!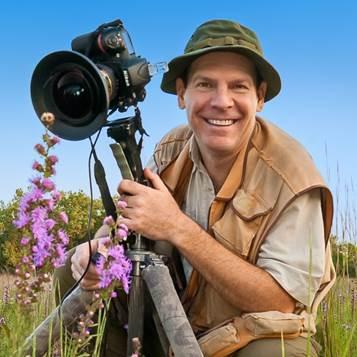 This performance celebrates the wondrous stories behind the awe-inspiring images from My Journey into the Wilds of Chicago, the current immersive exhibition by internationally published photographer and nationally acclaimed author, Mike MacDonald.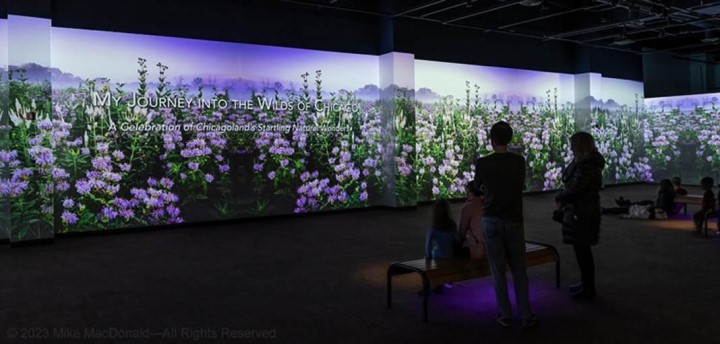 During this intimate and loving performance, Mike displays jaw-dropping images on the big screen while reading passionate, thought-provoking passages from his inspirational book, My Journey Into The Wilds Of Chicago: A Celebration of Chicagoland's Startling Natural Wonders.
Combining breathtaking images and imaginative storytelling, Mike leads you on a passionate adventure into wondrous, enchanted lands located just up the road from home, work, and school. From kaleidoscopic tallgrass prairies to the open canopies of rare oak savannas, from the free-flying expanse of the butterfly to the mysterious world of the coyote, Mike's startling photographs and inspirational stories of a vast and scenic Chicago represents a loving invitation to get out into nature and play.
Publishers Weekly characterized the book in glowing terms, calling the photography "glorious," and described the writing as "celebratory, soulful, and poetic." Windy City Reviews agreed, "The photos are only one of the enthralling aspects of this book. MacDonald has a way with words…"
Come and experience Mike's passion for Chicago nature. And, perhaps, you'll begin a love affair of your own. This performance will appeal to nature lovers, photographers, writers, and readers.
Books will be available for purchase. Peggy Notebaert Nature Museum is located at 2430 N. Cannon Drive, Chicago, Illinois. For questions, contact the museum at [email protected].
COME EARLY to experience Mike's immersive exhibit and follow it at 2:00 pm with his inspirational performance and book signing.
Click here for tickets to the event.